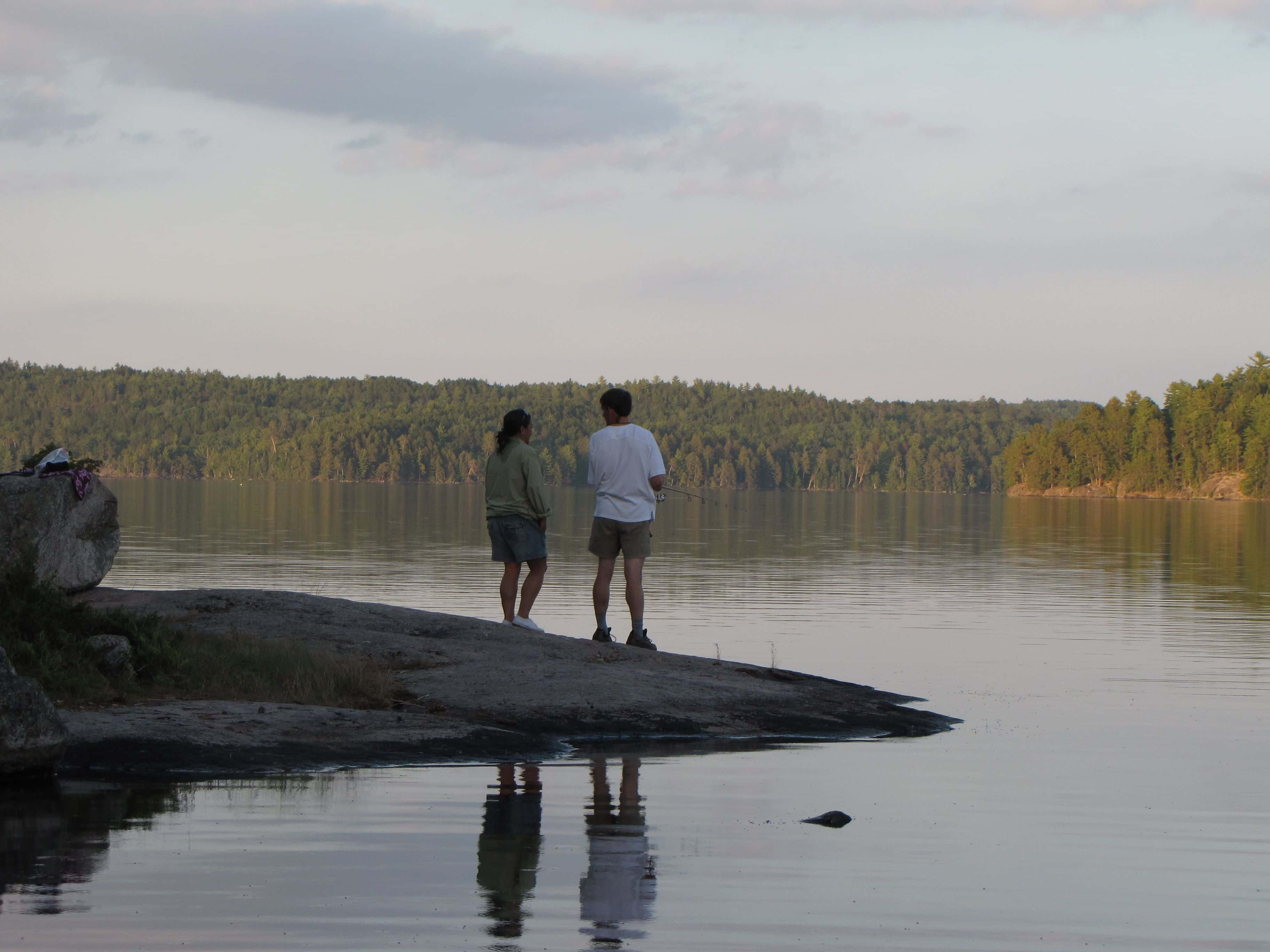 Ely, MN is a wonderful area for camping and canoeing along the Boundary Waters. Moose Track Adventures offers you and your family scenic views and access to miles of camping and canoe areas that you can tackle at your own pace. Book one of our cabins or campsites today and try something new when it comes to your upcoming family trip. No matter how much experience you may or may not have, Moose Track Adventures has tours and activities at our resort that everyone will enjoy. When partnering with Moose Track Adventures for your next family excursion, one thing is for certain….Safety First! Our experienced staff will help ensure that everyone within your party understands all of the camping and canoeing rules and safety tips so that nothing goes wrong on your trip.
Canoe Safety Tips
Maneuvering a canoe may look easy, but once you get out on the bumpy water, it can become quite difficult. Some canoe safety tips that may help include:
Practice – For beginners, our staff will make sure that you start slow out on the water. If able, consider practicing your canoe skills on a local lake or pond before testing the Boundary Waters.
Life Jacket – No matter how confident you may feel, always wear your life jacket!
Use Caution When Swimming – Do not dive into unknown water levels. Swimming above a rapids or falls is a big no-no! If winds are strong or lightning is around, stay out of the water.
Do Not Run Rapids – Running rapids with your canoe is extremely dangerous and should not be attempted even if you have experience with canoes.
Camping Safety Tips
Most of the time camping is part of the trip where you can relax, spend time with family and forget about all of the stressors in the world. It is important, however, to be aware of some camping safety tips such as:
First Aid – Make sure that a first aid kit is always on hand and double check to ensure that you know basic first aid skills.
Understanding Weather – You don't have to be a meteorologist, but being able to predict bad weather before it hits will be a big plus for your camping group.
Caution Around the Fire – A fire is a great heating and cooking tool, but it can be dangerous. There should be no fooling around the fire and a fire should never be brought inside of your tent.
Try something new on your next family vacation by booking a stay with Moose Track Adventures in Ely, MN. As always, safety first is a high priority with our staff. Book your upcoming camping and canoeing vacation today at our resort by calling us at (218) 365-4106.